You've had trouble starting your car. You think you may need a car battery replacement, but how can you know for sure?
Just turn to the auto technicians at Mercedes-Benz of Midland. We have the expertise and experience to replace your car battery and return your car to the roads of Midland, Odessa, and San Angelo, Texas.
Find out what our diligent team can do for you!
What Is a Car Battery Replacement?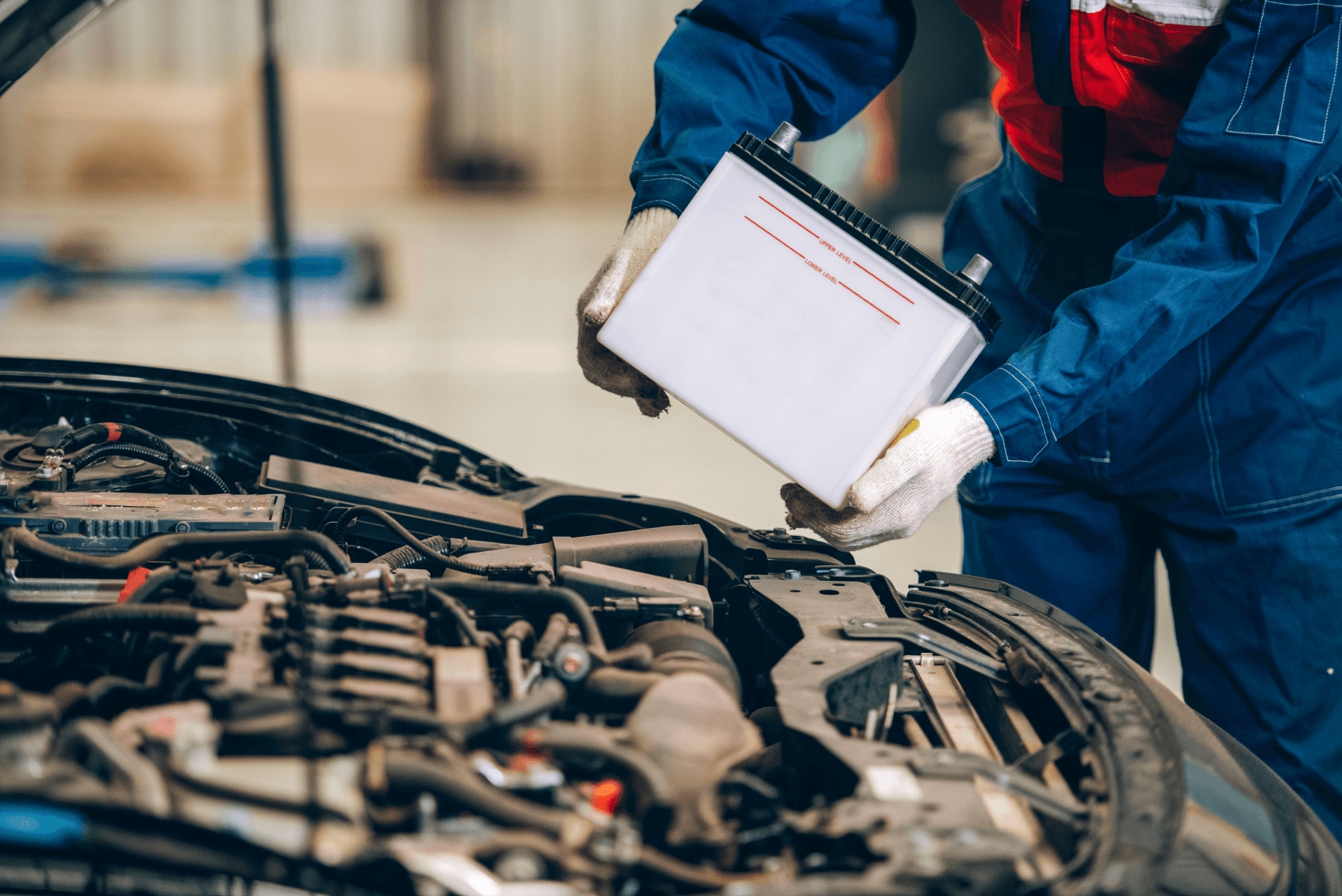 Like every other part and system in your vehicle, car batteries aren't meant to last forever. So, if you keep your car long enough, you'll eventually have to replace the battery, no matter which make or model you drive.
Our certified technicians can help you determine when the time has come to replace your battery-and when there's life left in it still. Just because a car battery doesn't start doesn't mean it is dead forever.
Sometimes, your car just needs to be jumped. Other times, the battery voltage level is too low, indicating a weak battery that will die in the near future. We'll perform a battery test, so you know which is it.   
When To Replace Your Car's Battery
We'll go over the warning signs that your car battery needs a replacement in a moment. But first, how long can you expect your car battery to last?
For gasoline-powered cars, you'll likely need a new battery every two to four years, depending on climate and other factors. Keep in mind, though, that batteries in hybrid and electric cars last quite a bit longer.
In fact, hybrid and electric car batteries come with a warranty for eight years or 100,000 miles (whichever comes first). This is great news for owners, who can expect a longer battery lifespan and coverage in the case of early failure.
How Do I Know if My Car Needs a Battery Replacement?
There's no built-in expiration date for your car battery. That means it falls to you (and your auto technician) to monitor the battery and determine when the time has come for a replacement. How will you know?
Watch for these warning signs that it's time (or almost time) for your car to get a new battery:
Car struggles to start: Does your engine take longer to crank than it normally would? Do you see the lights flicker or hear a strange sound when you turn the key? A dying battery could be the culprit.
Visual damage: Get a good look at your car battery. When you notice signs of corrosion, leaking, or swelling, replace the battery ASAP.
Dashboard battery light: Your dashboard battery light may illuminate when your vehicle senses a battery or starting issue. Have a diagnostic performed to confirm the battery is the cause of the light.